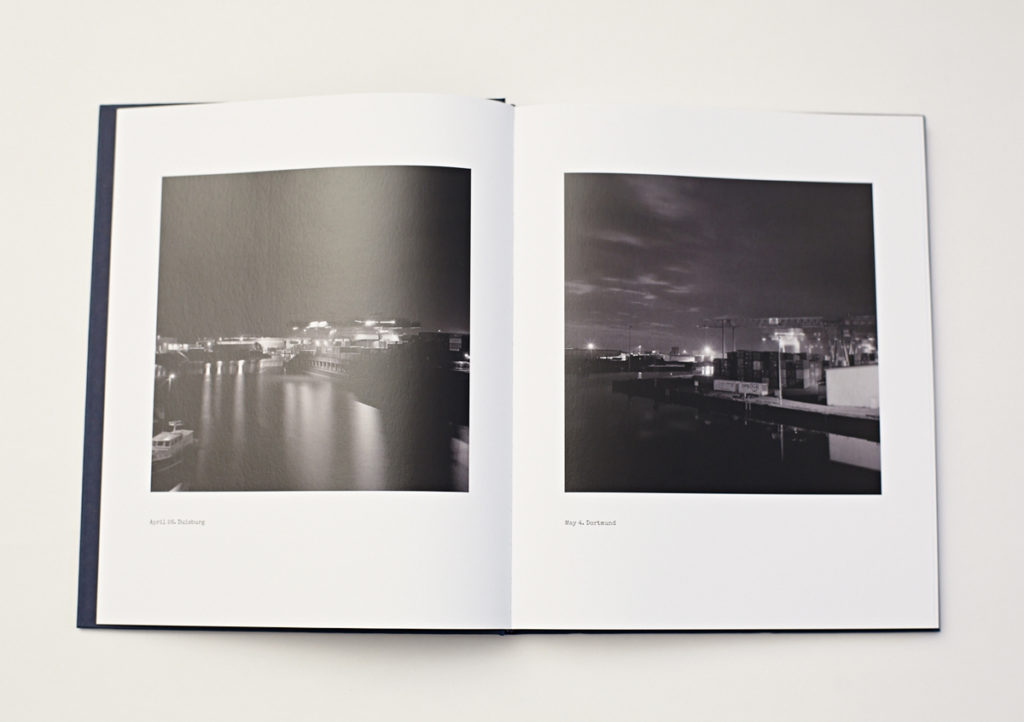 Between 2017 and 2019, I travelled to twenty-six European cities in Germany, Italy, France, and Poland, 75 years after they appeared in my father's original World War 2 pilot's log book.
The work comprises 51 photographs plus one taken in 1943 over Nürnberg from my father's aircraft. It was first exhibited at the Haus am Kleistpark, Berlin in May/June 2020. The book was published in July 2020.
Log Book – Mike Chick
21.8 x 26.7 cm, 104 pages.
52 monochrome images. Hard cover
Numbered Limited Edition of 38 + 14 AP.
For more information and for availability please send an email.