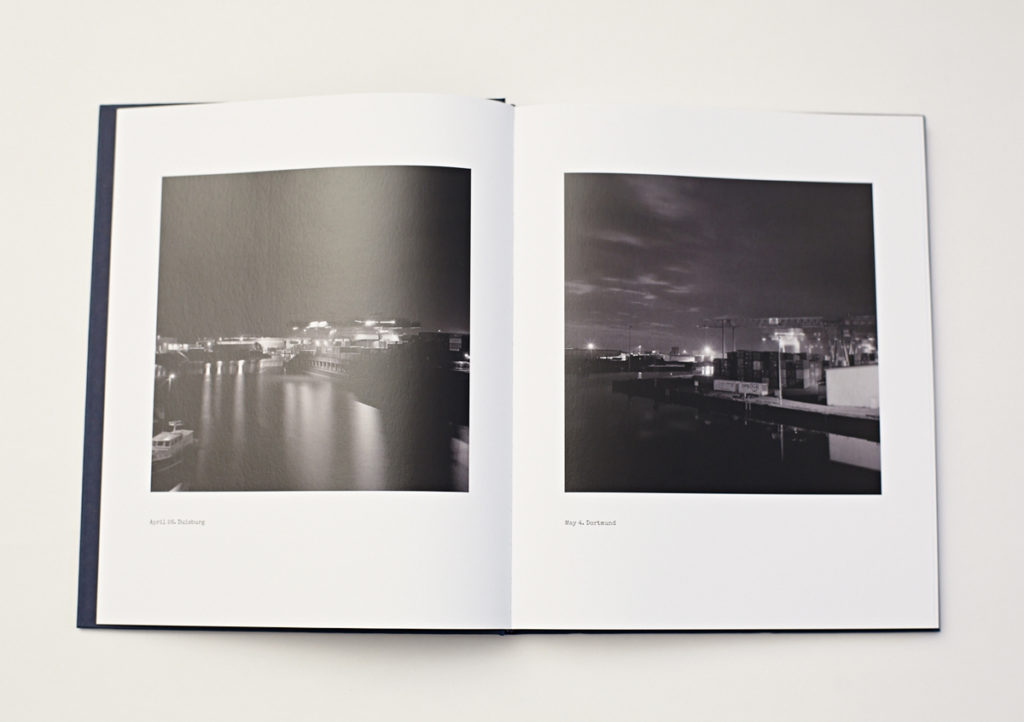 Between 2017 and 2019, Mike Chick travelled to twenty-six European cities in Germany, Italy, France, and Poland, 75 years after they appeared in his father's original World War 2 pilot's log book. We encounter contemporary night time photographs of buildings, streets, and urban spaces that challenge our ideas of time, place, and memory.
Log Book – Mike Chick
21.8 x 26.7 cm, 104 pages.
52 monochrome images. Hard cover
Numbered Limited Edition of 38 + 14 AP.
For more information and for availability please send an email.